Description
Record breaking adhesive & sealant.
Adiseal adhesive & sealant. Brown 290ml.
No.1 in independent test.
Adiseal is the record breaking strongest adhesive & sealant. In an independent adhesive strength test by Ultimate Handyman, Adiseal was way stronger than all the other products. It was over 3 times stronger than the nearest competitor.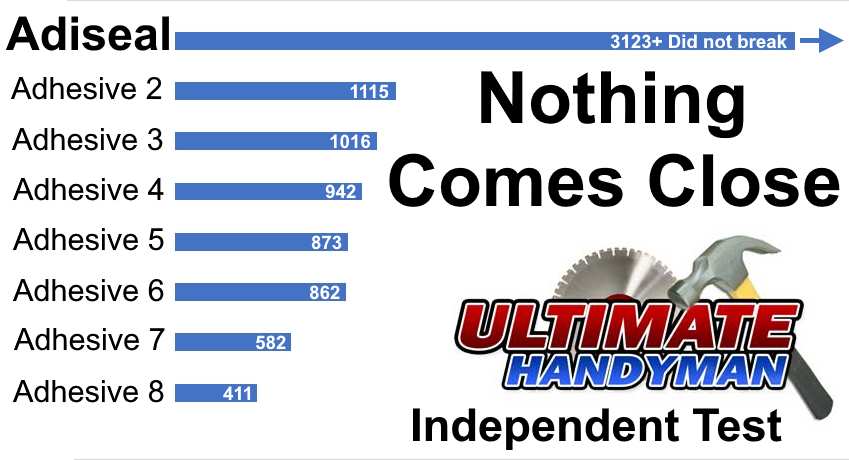 Adiseal Bonds: Metals, wood, glass, mirrors, concrete, masonry, stone, tiles, polystyrene, roof felt, fibreglass, most plastics & many other items.
Seals: Baths, showers, gutters, drains, sinks, vehicles, boats, felt roofs & many other applications.
Benefits of Adiseal include:
Works in dry, wet, even under water
Best grab
Waterproof adhesive & sealant
Fast power grab & grip
Gap filling
Resists mould
Over paintable
Non brittle
UV resistant
Virtually odourless
Isocyanate free
Solvent free
No shrinkage or cracking
Flexible adhesive
Prevent fungal growth
Prevent bacteria growth
Good resistance to chemicals
EC1 Plus certified
ISEGA certified – safe for use in food preparation areas
Full details of Adiseal adhesive & sealant can be found on the Adiseal website.
Adiseal demonstration video