Description
Adiseal Ultimate Masonry Drill Bit 6mm x 150mm Carbide Multi-Material
High-performance masonry drill bit & multi-material drill bit that outperforms other masonry drill bits.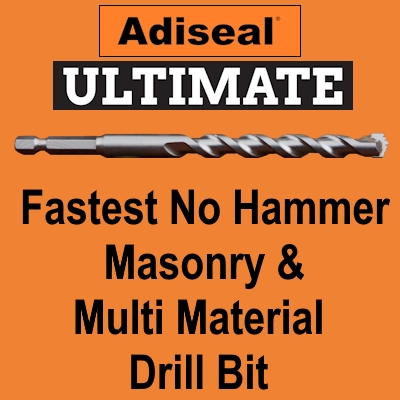 This patented best masonry drill bit and best multi material drill bit, drills faster and drill more holes in any other masonry drill bit or multi material drill bit when drilling without hammer function.
No hammer drilling has numerous advantages over hammer drilling including:
Quieter drilling so less chance of damage to hearing from loud noise of hammer drilling
Less chance of damage to hands from vibration white finger syndrome
Can drill closer to an edge compared to hammer drill without breaking the substrate
Less chance of breaking substrate which is a common problem with hammer drills.
Materials it can drill into include:
Brick
Concrete
Tile
Ceramic
Marble
Wood
Plastic
Fiberglass
Plus other materials